Well, normally I don't do lists that often. But this has a lot of nerd shit that I enjoy so... haha
Ultimate Geek Tag:
★ QUESTIONS:
(1) Who is your favourite superhero?
Hmm... I'd have to go with either Gambit, or the Hulk. I love the Hulk. Mostly cause he's not...like most heroes haha And Gambit ain't like others either. Plus he's just really powerful. :3 I also have a soft spot for Wolverine
tbh.
(2) Who is your favourite superhero villain?
Hmm.... tricky. I feel for Mr. Freeze. But pure villain-ish, I might have to choose Kingpin.
(3) Marvel or DC?
Marvel. Definitely. Though I still enjoy DC, it's just a little more.. "colorful" with Marvel.
(4) Favourite video game?
This
could
be a very difficult question. But I just love Resident Evil 5 too much to not say that haha
(5) Favourite sci-fi franchise?
Hmmm..... on the contrary of what most say, I might go with Firefly. Cause I just enjoyed the shit out of that show. I like sci-fi. There's so many answers to this one really haha Avatar was an amazing movie too.
(6) Favourite fantasy franchise?
LOTR obviously.
(7) All-time favourite geek TV series?
See, yet another difficult question. The Walking Dead or Supernatural maybe? I mean, I am fangirling a little too much when it comes to those.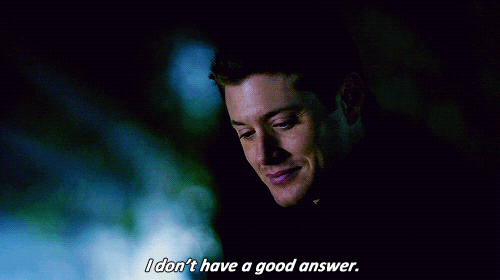 (8) If you could choose a superpower, what would you choose?
Oh oh oh I've always been fascinated by Nightcrawlers abilities. I like the way he teleports. It looks so cool~ And also Gambits. I mean, His energy is so mighty that he himself can barely contain it.
(9) What is your favourite Hogwarts house?
Uhm... though I have watched all the movies, and I do quite enjoy them to tbh.
(I might even say I like them)
But I'm not that "in" to it. But, Ravenclaw sounds cool. And Hufflepuff just sounds adorable so... meh. either one I suppose.
(10) What is your favourite fantasy race or mythical creature?
Cerberus, kirin, peryton... I'll go with Pterolycus (winged wolf)
(11) Which is your favourite Star Wars movie?
They're all the same to me.. though I find the third one annoying. Anakin annoys me. He's a dumbass.
(12) Who is your favourite Lord of the Rings character?
Ouuuhh... let's see. I like Legolas and Gimli as a set haha
(13) Who is your favourite Game
of Thrones character?
Ghost. Cause duh.
(14) What is your favourite anime?
Uhm... I stopped watching Anime years ago. But I watched hundreds of animes and I feel like Full Metal Panic is my fav. Or Air Master.

(15) What is your favourite book series?
Scarlet Pimpernel. I love those books. I loved The Fellowship of The Ring too though.